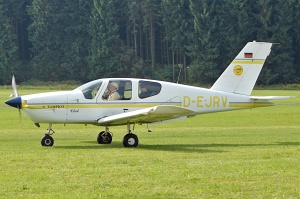 The Remarkable Socata Tampico Aircraft
The aviation world is filled with groundbreaking designs and models, each telling its own unique tale. Among these giants stands the Socata Tampico, an aircraft whose presence on the runway tells an intriguing story of engineering excellence.
HISTORY
Accordingly, the Socata Tampico, originally known as the TB-9, is a product of the French aircraft manufacturer, SOCATA. During the 1980s, this aircraft was designed for pilot training and private flying. Consequently, this remarkable aircraft has since carved a niche for itself due to its reliability and efficiency.
DESIGN
Gracefully sleek, the Tampico exhibits the following features:
Wingspan: 32.8 ft
Length: 24.9 ft
Weight: 1,543 lbs (empty weight)
Seating Capacity: 4 persons, ideal for small groups and families.
PERFORMANCE
This bird doesn't just look good, it soars with precision.
Top Speed: 130 knots
Range: 720 nautical miles
Service Ceiling: 13,000 ft
Fuel Efficiency: Demonstrated through its long-range capability, making it suitable for cross-country trips.
TECHNOLOGY
The Tampico isn't just a pretty face; its insides boast technological marvels.
Avionics: Modern avionics packages suitable for IFR and advanced pilot training.
Propulsion: A reliable Lycoming O-320-D2A engine propelling the aircraft.
Safety Systems: Designed with an emphasis on safety, with features like robust landing gear to handle training environments.
VARIANTS
The primary model, TB-9, has siblings, including the TB-10 Tobago and TB-20 Trinidad, which feature variations in engine power and cabin amenities.
OPERATORS
Because it's primarily intended for civilian and training purposes, several flight schools around the world have adopted the Tampico for its reliability and efficiency. As a result, private owners also cherish it for leisure flights and cross-country adventures.
IN CONCLUSION
In summary, the Socata Tampico is not just an aircraft; it's a testament to aviation's constant evolution. Certainly, its blend of design, performance, and technology makes it a significant chapter in the history of flight. Emphatically, share this gem with fellow aviation enthusiasts and let the Tampico's legacy soar even higher!
---
SPECIFICATIONS & PERFORMANCE DATA
| Characteristic | Specification |
| --- | --- |
| Engine | Lycoming O-320-D2A |
| Wingspan | 32.8 ft |
| Length | 24.9 ft |
| Empty Weight | 1,543 lbs |
| Top Speed | 130 knots |
| Range | 720 nautical miles |
| Service Ceiling | 13,000 ft |
| Seating Capacity | 4 persons |
Spread your wings with the Socata Tampico, a blend of tradition and innovation.