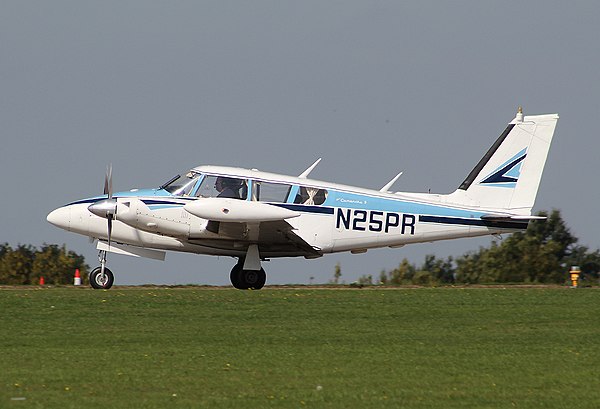 Piper Twin Comanche Aircraft
For the most part, the Piper Twin Comanche, is a marvel in twin-engine aviation. In brief, we'll discover what makes this aircraft truly stand out.
---
HISTORY
Introduced by Piper Aircraft, the Piper Twin Comanche made its maiden flight in 1963. Markedly designed as a twin-engine development of the single-engine Piper PA-24 Comanche, as a result it swiftly became noted for its efficiency, performance, and sleek design.
Significantly, its production was refined, therefore, enhancing its range and load.
---
DESIGN
Obviously, this aircraft boasts a unique and functional design:
Wingspan: 36 feet
Length: 25 feet 3 inches
Maximum Takeoff Weight: 3,600 pounds
Seating Capacity: Typically seating up to 4-6 passengers, it's perfect for both personal and business travel.
---
PERFORMANCE
Furthermore, the Twin Comanche doesn't just look good – it performs well too:
Top Speed: Approximately 195 knots
Range: Roughly 1,000 nautical miles
Service Ceiling: 25,000 feet
Fuel Efficiency: With attention to its efficient engines and aerodynamic design, it is one of the most fuel-efficient twin-engine aircraft in its class.
---
TECHNOLOGY
Meanwhile, advancements in aviation technology haven't left the Twin Comanche behind:
Avionics: It usually features a standard avionic suite, which can be upgraded to include modern GPS and autopilot systems.
Propulsion: Powered by two Lycoming IO-320 engines, ensuring reliable performance.
Safety Systems: Equipped with de-icing systems and twin-engine redundancy, ensuring safer flights even in challenging conditions.
---
VARIANTS
While the standard Twin Comanche is a marvel on its own, there are variants like the PA-30B with turbocharging and the PA-39 with counter-rotating engines, offering pilots more options and capabilities.
---
OPERATORS
Accordingly, the Twin Comanche is popular among:
Private owners for personal and business flights.
Flight training schools for multi-engine training.
Charter companies for short-haul missions.
---
In conclusion, the Piper Twin Comanche isn't just another twin-engine aircraft. It's the result of efficient design, remarkable performance, and technological innovation. This aircraft undoubtedly occupies a special place in aviation history, and it's easy to see why.
Share this with fellow aviation enthusiasts and let them dive into the fascinating world of the Piper Twin Comanche.
---
Specifications & Performance Data
| Specification | Details |
| --- | --- |
| Engines | 2 x Lycoming IO-320 |
| Wingspan | 36 feet |
| Length | 25 feet 3 inches |
| Max Takeoff Weight | 3,600 pounds |
| Seating Capacity | 4-6 |
| Top Speed | 195 knots |
| Range | 1,000 nautical miles |
| Service Ceiling | 25,000 feet |
| Fuel Efficiency | Highly efficient for its class |
Note: The data provided is approximate and may vary based on specific models and configurations. Always refer to the aircraft's official pilot operating handbook for exact figures.