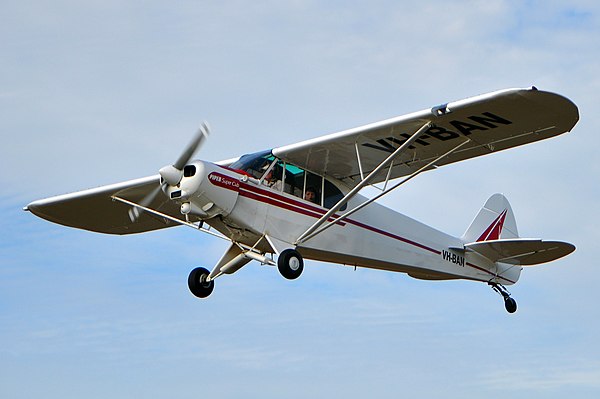 The Piper Super Cub Aircraft: The Sky's Classic Workhorse
The Piper Super Cub is more than just an aircraft; it's an aviation legend. Known for its robust design and exceptional performance, the Piper Super Cub has secured its place as a beloved staple among aviation enthusiasts.
HISTORY
The Piper Super Cub's journey began in the early 1940s. Manufactured by Piper Aircraft, it was introduced in 1949 as a successor to the Piper J-3 Cub. Originally designed for flight training, its incredible reliability and performance quickly made it a favorite for both personal and commercial use. Over the years, it's become one of the most produced and recognized light aircraft in history.
---
DESIGN
Wingspan: Approximately 35 feet 2.5 inches.
Length: Roughly 22 feet 7 inches.
Empty Weight: Around 930 pounds.
Seating Capacity: Typically, it accommodates two passengers.
The Super Cub stands out with its high-wing and taildragger design, allowing it to perform exceptionally well in rugged environments.
---
PERFORMANCE
Top Speed: About 130 mph.
Range: Approximately 460 miles.
Service Ceiling: 19,000 feet.
Fuel Efficiency: The Super Cub is known for its economical fuel consumption, particularly at cruising speeds.
---
TECHNOLOGY
While the Piper Super Cub is traditionally recognized for its simplicity, there are modernized versions equipped with updated avionics and technology, enhancing safety and navigation. The aircraft has always been known for its rugged construction and simple systems, making it reliable and easy to maintain.
---
VARIANTS
Several variants of the Super Cub have been developed over the years, each tailored for specific needs. Some of the more notable ones include:
PA-18A: An agricultural version.
PA-18S: A seaplane version with floats.
PA-18P: A version powered by a Lenape Papoose 3-cylinder radial engine.
---
OPERATORS
While primarily used by civilian pilots, the Super Cub has also found roles in various military forces as a liaison and observation aircraft. Some notable users include:
United States Air Force: Used for training and surveillance.
Civil Air Patrol: Utilized for search and rescue missions.
---
In summary, the Piper Super Cub is an icon in the world of aviation. Its rugged design, exceptional performance, and storied history make it a topic of intrigue for anyone interested in flight. This aircraft isn't just a machine; it's a testament to aviation's enduring spirit.
Share this post with fellow aviation enthusiasts and immerse yourself in the legacy of the Piper Super Cub!
---
SPECIFICATIONS & PERFORMANCE DATA
| Characteristic | Piper Super Cub |
| --- | --- |
| Engine | Lycoming O-320, 150hp |
| Dimensions | Wingspan: 35'2.5″, Length: 22'7″ |
| Range | 460 miles |
| Top Speed | 130 mph |
| Service Ceiling | 19,000 feet |
| Seating Capacity | 2 passengers |