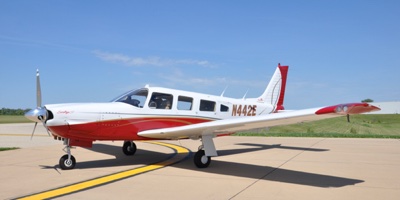 The Piper Saratoga SP Aircraft: Skyward Elegance with Power
The world of aviation has seen countless aircraft designs, but few stand out as elegantly and robustly as the Piper Saratoga SP. Dive into the history, design, and impressive features of this unique aircraft, and discover why it has made such an indelible mark on the skies.
---
HISTORY
The Piper Saratoga SP was born out of the renowned Piper Aircraft manufacturing company. The Saratoga series was introduced in the 1980s, with the SP being a distinguished model within this series. Built as a derivative of the Piper Cherokee Six, the Saratoga SP was intended for both personal and business use, aiming to provide a blend of comfort, efficiency, and power.
---
DESIGN
Wingspan: 36.2 feet
Length: 28.9 feet
Weight: Approximately 3,600 lbs (maximum takeoff weight)
Seating Capacity: Up to six, making it ideal for family or business trips.
The design was strategically made to cater to the needs of both leisure and business pilots. With its retractable landing gear and single-engine setup, it provides a sleek appearance and a favorable power-to-weight ratio.
---
PERFORMANCE
Top Speed: About 170 knots (196 mph)
Range: Approximately 1,000 nautical miles
Altitude: Capable of cruising altitudes above 15,000 feet
Fuel Efficiency: Performs efficiently with roughly 20 gallons per hour at typical cruise settings.
---
TECHNOLOGY
The Saratoga SP was ahead of its time with:
Avionics: Modern models come equipped with advanced avionics, often inclusive of glass cockpit technologies like Garmin suites.
Propulsion: Its Lycoming engine offers reliability and impressive performance for its class.
Safety Systems: Standard features like storm scopes, terrain awareness systems, and autopilot capabilities further the aircraft's commitment to safety.
---
VARIANTS
While the Saratoga SP remains a prominent model, Piper has also introduced turbocharged versions known as the Turbo Saratoga. These variants boast enhanced performance in terms of altitude and speed.
---
OPERATORS
Though primarily used by private owners for personal and business flights, many flight training schools and charter services also favor the Saratoga SP for its reliability and performance.
---
In summary, the Piper Saratoga SP stands as a testament to efficient design and powerful performance. Its rich history and continued relevance in the aviation world make it a noteworthy aircraft. Whether you're an aviation enthusiast or simply interested in learning more, the Piper Saratoga SP's legacy is certainly worth sharing.
---
SPECIFICATIONS & PERFORMANCE DATA
| Feature | Detail |
| --- | --- |
| Engine | Lycoming TIO-540-AH1A |
| Dimensions | Wingspan: 36.2 ft; Length: 28.9 ft |
| Range | Approx. 1,000 nm |
| Top Speed | About 170 knots (196 mph) |
| Cruising Altitude | Above 15,000 feet |
| Fuel Efficiency | Roughly 20 gallons/hour (typical cruise) |
| Seating Capacity | Up to 6 |
Encourage sharing this post with other aviation aficionados and dive deeper into the skies with the fascinating world of the Piper Saratoga SP.