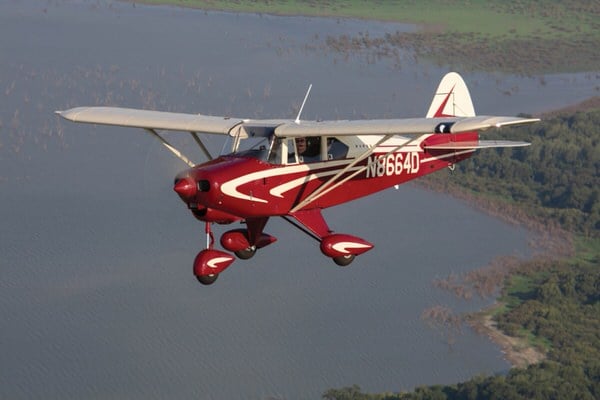 The Piper Pacer Tri-Pacer Aircraft: An Alluring Ascendancy
Pioneering the skies and leaving an indelible mark on aviation history, the Piper Pacer and Tri-Pacer aircraft stands as a testament to innovative engineering and design. Let's dive deep into this iconic aircraft's journey from conception to the modern era.
HISTORY
The Pacer was a product of the esteemed Piper Aircraft Corporation. Originally introduced in 1950, this aircraft was intended as a four-seater, high-wing monoplane to satisfy the needs of private pilots and flight schools alike. With its prominent reputation, the Pacer line underwent several modifications and variations throughout its production life, leaving a significant legacy in the annals of aviation.
DESIGN
Elegance meets functionality in the Piper Pacer Tri-Pacer's design:
Wingspan: 29 feet, 3 inches.
Length: 20 feet, 6 inches.
Weight: 1,650 lbs (maximum takeoff weight).
Seating Capacity: 4 seats.
The aircraft's high-wing design ensures stability in flight and provides excellent downward visibility for pilots.
PERFORMANCE
Ensuring its place in the skies, the Piper Pacer-Tri-Pacer's performance remains commendable:
Top Speed: 123 knots.
Range: Approximately 600 miles.
Altitude: Service ceiling of 16,000 feet.
Fuel Efficiency: Average consumption of 9 gallons per hour.
TECHNOLOGY
The Piper Pacer-Tri-Pacer was not just another aircraft; it incorporated several pioneering technologies:
Avionics: Early models were equipped with basic VHF radios and navigation aids. Over time, avionics saw significant upgrades.
Propulsion: Powered by the reliable Lycoming O-320, ensuring smooth and dependable flights.
Safety Systems: The Tri-Pacer variant introduced a tricycle landing gear configuration, enhancing ground handling and safety during takeoff and landing.
VARIANTS
The Piper Aircraft Corporation released multiple variants of this aircraft to cater to diverse requirements:
PA-20 Pacer: Original tailwheel version.
PA-22 Tri-Pacer: Introduced tricycle landing gear.
PA-22-108 Colt: Two-seater variant for training purposes.
OPERATORS
While primarily aimed at the civil market, several flight schools and private owners lauded the Piper Pacer-Tri-Pacer for its utility and performance. The aircraft's versatility made it a favorite choice for both recreational flights and training missions.
IN CONCLUSION
The Piper Pacer-Tri-Pacer's legacy in aviation history is undeniably profound. An emblem of innovation and dedication, this aircraft serves as an inspiration to many. Whether you're an aviation enthusiast or just curious, share this gem of information with others and let the Piper Pacer-Tri-Pacer's story soar!
---
Piper Pacer-Tri-Pacer Specifications:
| Specification | Details |
| --- | --- |
| Engine | Lycoming O-320 |
| Wingspan | 29 feet, 3 inches |
| Length | 20 feet, 6 inches |
| Max Takeoff Weight | 1,650 lbs |
| Service Ceiling | 16,000 feet |
| Top Speed | 123 knots |
| Range | 600 miles |
| Fuel Efficiency | 9 gallons per hour |
| Seats | 4 |