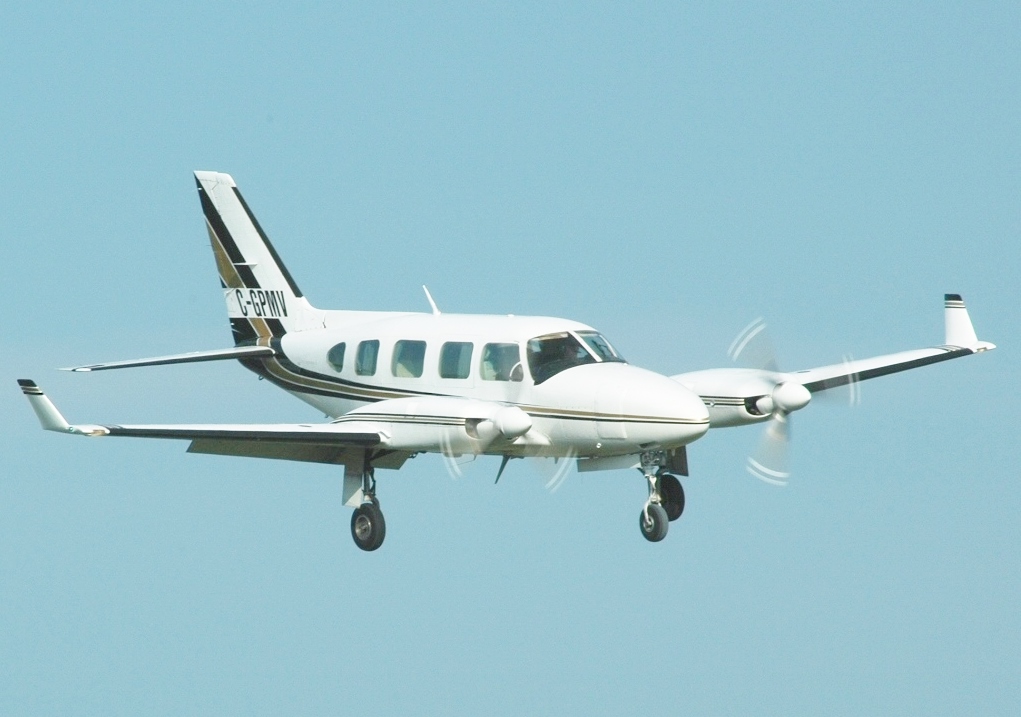 The Piper Navajo Aircraft: An Icon Of The Skies
The world of aviation is filled with remarkable flying machines that have carved out a unique place in history. Among them stands the Piper Navajo, a testament to the brilliance of aircraft engineering. Here's a deeper dive into the marvel that is the Navajo.
HISTORY
The Navajo is a product of the renowned Piper Aircraft Inc., a manufacturer that has contributed immensely to general aviation since its inception in the 1930s. Introduced to the market in the late 1960s, the Piper Navajo was envisioned as a twin-engine aircraft suited for business and general aviation.
Over the decades, its ability to provide reliable service led to its widespread acceptance and admiration. The aircraft soon became a favorite for charter operations and mid-distance business travels.
DESIGN
Wingspan: A significant 40.8 feet, providing the aircraft with stable flight characteristics.
Length: Measuring at 32.7 feet.
Weight: The Navajo has a maximum takeoff weight (MTOW) of around 7,000 pounds.
Seating Capacity: Typically designed to seat 5-7 passengers comfortably with a pilot, ensuring an intimate and cozy flight experience.
PERFORMANCE
Top Speed: Clocking in at around 230 mph, the Piper Navajo can get you to your destination swiftly.
Range: With a range of approximately 1,000 miles, it's perfect for inter-city travels.
Altitude: It boasts a service ceiling of 26,000 feet, placing you above turbulent weather.
Fuel Efficiency: Designed with economy in mind, the Navajo offers commendable fuel efficiency for its class.
TECHNOLOGY
Innovation was at the forefront when the Navajo was designed:
Avionics: Equipped with modern avionic systems, making navigation smoother and more efficient.
Propulsion: Twin Lycoming engines ensure redundancy and reliability.
Safety Systems: The aircraft incorporates state-of-the-art safety features, including weather radars and traffic collision systems, ensuring peace of mind for every passenger.
VARIANTS
There have been multiple renditions of the Piper Navajo:
Navajo Chieftain: An extended version, allowing more passenger capacity.
Navajo CR: Comes with counter-rotating engines to eliminate critical engine concerns.
OPERATORS
From private owners to charter companies, the Navajo serves diverse sectors:
Charter Operations: Many operators value the Navajo for its reliability and comfortable cabin.
Private Use: Business professionals often prefer the Navajo for its efficiency and performance.
In conclusion, the Piper Navajo isn't just an aircraft; it's a legacy. Representing a perfect blend of history, design, and performance, this aircraft has cemented its place in aviation history. Share this post with aviation enthusiasts and spread the word about this magnificent bird.
---
Piper Navajo Specifications:
| Specification | Detail |
| --- | --- |
| Engine Type | Twin Lycoming |
| Length | 32.7 feet |
| Wingspan | 40.8 feet |
| MTOW | 7,000 pounds |
| Top Speed | 230 mph |
| Service Ceiling | 26,000 feet |
| Range | 1,000 miles |
| Seating Capacity | 5-7 passengers + 1 pilot |