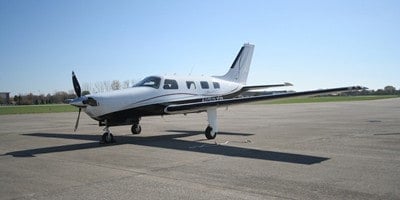 The Piper Matrix Aircraft: Soaring above
The Piper Matrix is a fascinating aircraft that has drawn attention from aviation enthusiasts and professionals alike. Let's explore the aspects that make this aircraft a unique and outstanding member of the aviation world.
HISTORY
The Matrix is a product of Piper Aircraft, an American manufacturer renowned for its high-quality aircraft. Introduced in 2007, this aircraft's journey has been marked by innovation and top-notch performance.
Notable Milestones
2007: Introduction to the market.
2009: Introduction of enhanced avionics package.
2015: Record in reaching over 50 countries in its global distribution.
DESIGN
The Matrix stands out for its sleek design, focusing on comfort and functionality.
Wingspan: 43 ft (13.11 m)
Length: 28 ft 7 in (8.71 m)
Weight: 4,340 lbs (1,968 kg) maximum takeoff weight
Seating Capacity: 6 (including the pilot)
PERFORMANCE
When it comes to performance, the Matrix doesn't shy away from impressing the masses.
Top Speed: 213 knots (394 km/h)
Range: 1,343 nautical miles (2,487 km)
Altitude: Maximum operating altitude of 25,000 ft (7,620 m)
Fuel Efficiency: Known for its economical fuel consumption, contributing to lower operating costs.
TECHNOLOGY
What sets the Matrix apart from others are the technological advancements in its design.
Avionics: Equipped with the advanced Garmin G1000 NXi avionics suite.
Propulsion: Powered by a Lycoming TIO-540-AE2A engine.
Safety Systems: Includes airbags, electronic stability control, and terrain awareness warning systems.
VARIANTS
There are no specific variants of the Matrix, but its sibling, the Piper M350, shares many design elements while offering pressurized cabin capability.
OPERATORS
Though mainly used by private owners and flight training schools, the Matrix has also found a niche among charter services and small commercial operators.
SUMMARY
The Piper Matrix represents a significant chapter in aviation history, delivering a blend of performance, technology, and affordability. Its innovative design and broad appeal make it a subject of admiration and respect in the aviation community.
If you're fascinated by aviation, don't miss out on exploring the Piper Matrix. Share this post with fellow enthusiasts!
DETAILED SPECIFICATIONS
| Feature | Details |
| --- | --- |
| Engine | Lycoming TIO-540-AE2A, 350 hp |
| Dimensions | Wingspan: 43 ft, Length: 28 ft 7 in |
| Range | 1,343 nautical miles |
| Top Speed | 213 knots |
| Weight | MTOW: 4,340 lbs |
| Seating Capacity | 6 |
| Altitude | 25,000 ft |