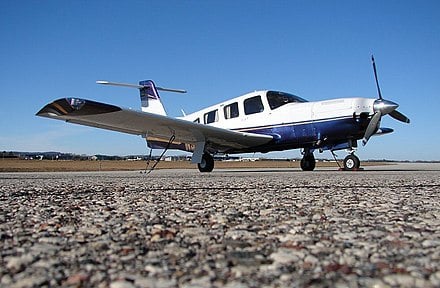 The Piper Lance – A Legacy of Elegance and Performance
The Piper Lance is a truly iconic aircraft, well-known for its blend of performance, technology, and comfort. Manufactured by Piper Aircraft, the Lance was introduced in 1976 as a member of Piper's Cherokee family. Intended for both personal and commercial use, it has marked its presence in various aviation sectors.
HISTORY
The Piper Lance was developed as a retractable-gear version of the Piper Cherokee Six, and its history is filled with remarkable achievements.
Introduction: Launched in 1976, it filled a gap in Piper's lineup for a six-seater, single-engine aircraft with retractable landing gear.
Evolution: Transitioning from a straight-tail to a T-tail design in 1978, it was renamed the Piper Lance II.
Notable Achievements: Its popularity soared with general aviation users, and it became a symbol of reliability in its class.
DESIGN
The design of the Piper Lance is an excellent balance of aesthetics and functionality.
Wingspan: 35.5 ft
Length: 28.6 ft
Weight: 3,600 lbs (maximum takeoff weight)
Seating Capacity: Six seats
PERFORMANCE
The Piper Lance's performance characteristics make it stand out among single-engine airplanes.
Top Speed: 157 knots
Range: 1,000 nautical miles
Altitude: Maximum operating altitude of 14,900 feet
Fuel Efficiency: Approximately 12-16 gallons per hour
TECHNOLOGY
The Lance isn't just known for its performance; its technological features also set it apart.
Avionics: Equipped with modern navigation systems and instrumentation.
Propulsion: Powered by a Lycoming IO-540-K1G5 engine, providing 300 horsepower.
Safety Systems: Enhanced with features like autopilot for added safety.
VARIANTS
The main variants include:
Piper Lance: Original version
Piper Lance II: T-tail design
Piper Turbo Lance II: Turbocharged version
OPERATORS
The Piper Lance is used by:
Private Owners: For personal and business travel
Flight Schools: As an advanced training aircraft
Charter Services: Offering flexibility and comfort
Conclusion
The Piper Lance's rich history, unique design, impressive performance, and advanced technology make it a noteworthy aircraft in aviation history. Its various variants and widespread use across different sectors signify its enduring legacy. Share this post with aviation enthusiasts and anyone intrigued by this remarkable machine.
Specifications and Performance Data
| Feature | Specification |
| --- | --- |
| Engine | Lycoming IO-540-K1G5 |
| Wingspan | 35.5 ft |
| Length | 28.6 ft |
| Range | 1,000 nautical miles |
| Top Speed | 157 knots |
| Seating Capacity | Six seats |
| Maximum Altitude | 14,900 feet |
| Fuel Efficiency | 12-16 gallons/hour |
Soar into the world of Piper Lance, an aircraft that continues to inspire, innovate, and excite.