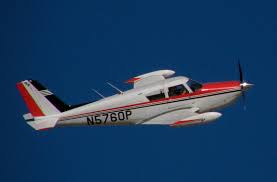 The Piper Comanche is a celebrated and enduring aircraft that has captured the hearts of aviation enthusiasts around the world. This classic plane, manufactured by the Piper Aircraft Corporation, has proven its mettle in both private and commercial aviation sectors.
INTRODUCTION
Introduced in 1958, the Piper Comanche was designed to be a fast, efficient, and stylish aircraft catering to private pilots, small commercial operators, and flight schools. Known for its elegant design and strong performance, the Comanche has remained an interesting and desirable aircraft in the world of general aviation.
HISTORY
The history of the Piper Comanche is filled with innovation, success, and challenges:
1958: Introduction of the Comanche, showcasing modern design.
1960s: Various modifications and updates, leading to different models and improved performance.
1972: Production halted due to a flood at the Piper factory, marking the end of an era for this model.
DESIGN
Wingspan: 36 feet
Length: 25 feet
Weight: 2,200 lbs (empty weight)
Seating Capacity: 4 to 6, depending on the variant
Its sleek and aerodynamic design made it a favorite among pilots, with a unique T-tail in some models and advanced construction techniques.
PERFORMANCE
Top Speed: 185-200 knots, depending on the variant
Range: 800-1,000 miles
Altitude: Service ceiling of 18,000 feet
Fuel Efficiency: Known for economical fuel consumption, which varies with different models and engine options
TECHNOLOGY
Equipped with advanced avionics, propulsion, and safety systems, the Comanche showcased innovations like:
Efficient engine cooling system
Modern navigation and communication systems
Safety features like optional de-icing equipment
VARIANTS
Several variants were developed, including:
PA-24: Base model
PA-24-250: Upgraded engine
PA-24-400: Turbocharged version
Twin Comanche: Twin-engine version
OPERATORS
While primarily used by private pilots and small commercial operators, the Comanche has also been employed by flight schools and even some government agencies for light transportation and training.
CONCLUSION
The Piper Comanche stands as a symbol of innovation, performance, and timeless design. It played a significant role in advancing general aviation and remains a beloved aircraft by those who have had the privilege of flying it.
Share this post with others who may be interested in this magnificent aircraft, and let's keep the legacy of the Piper Comanche alive!
SPECIFICATIONS
| Feature | Details |
| --- | --- |
| Engines | Lycoming O-540, 250 hp |
| Dimensions | Wingspan: 36 ft |
|   | Length: 25 ft |
| Range | 800-1,000 miles |
| Top Speed | 185-200 knots |
| Weight | 2,200 lbs (empty weight) |
| Seating | 4 to 6 |