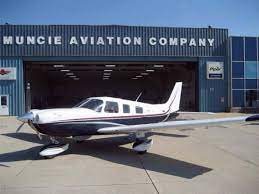 Skybound Royalty: A Deep Dive into the Piper 6X/6XT Aircraft
Skyward journeys have always held a fascinating charm. Unsurprisingly, the art of aviation reflects the relentless human pursuit to conquer the skies. Among the significant contributors to this field, the Piper 6X/6XT Aircraft stands out as an embodiment of innovation and performance. This riveting story will captivate everyone from casual enthusiasts to the most seasoned aviators.
HISTORY OF THE Piper 6X/6XT Aircraft
The Piper 6X/6XT's story originates from its manufacturer, Piper Aircraft, a well-renowned name in the world of aviation, founded in 1927. The Piper 6X, introduced in 2004, quickly carved its niche as a dependable, versatile general aviation aircraft. The turbocharged variant, Piper 6XT, joined the fleet later, serving as a testament to Piper's continuous commitment to improvement and innovation.
DESIGN OF THE Piper 6X/6XT Aircraft
The Piper 6X/6XT presents an impeccable blend of strength and elegance. With a wingspan of 35.8 feet and a length of 28.9 feet, it has a robust stature. The aircraft accommodates six passengers, offering the perfect balance between capacity and comfort. Its average weight ranges from 3,600 lbs (6X) to 3,800 lbs (6XT), ensuring efficiency without compromising on its solid build.
PERFORMANCE OF THE Piper 6X/6XT Aircraft
The Piper 6X/6XT doesn't just look good on paper; it delivers impressive performance metrics. With a top speed of 153 knots for the 6X and 165 knots for the 6XT, the aircraft covers impressive distances. Its typical range of about 840 nautical miles (6X) and 980 nautical miles (6XT) adds to its reputation as a reliable long-distance traveller.
TECHNOLOGY
This aircraft doesn't shy away from flaunting its advanced tech features. Its avionics suite is equipped with Garmin's latest digital technology, facilitating seamless navigation and communication. The Piper 6XT's turbocharged engine enhances performance in high-altitude conditions, demonstrating technological prowess in ensuring optimal flight experiences.
VARIANTS
The Piper 6X and 6XT, while sharing commonalities, have distinct features to suit specific requirements. The primary difference lies in the 6XT's turbocharged engine, enabling it to perform more efficiently at high altitudes. The 6XT also has a slightly greater range, thanks to its enhanced performance characteristics.
OPERATORS
The Piper 6X/6XT, due to its versatility and superior design, finds use across a spectrum of operators, including flight training schools, private owners, and charter services. Its ability to handle different weather conditions and terrains makes it a preferred choice among aviators worldwide.
CONCLUSION
Piper's 6X/6XT is not just an aircraft; it's a statement in the aviation industry. From its remarkable design to impressive performance and high-tech features, this aircraft is a testament to the innovative spirit of Piper Aircraft. Share this journey with aviation enthusiasts and anyone fascinated by the marvel of human innovation.
SPECIFICATIONS
| Specification | Piper 6X | Piper 6XT |
| --- | --- | --- |
| Wingspan | 35.8 ft | 35.8 ft |
| Length | 28.9 ft | 28.9 ft |
| Weight | 3600 lbs | 3800 lbs |
| Seating | 6 | 6 |
| Speed | 153 knots | 165 knots |
| Range | 840 nm | 980 nm |