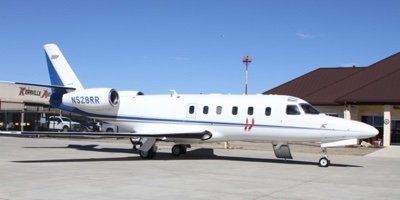 Sailing the Skies: The IAI Astra Story
The IAI Astra, an epitome of aeronautical innovation, has secured a special place in aviation history with its state-of-the-art design, technology, and performance. This mid-size business jet, manufactured by Israel Aerospace Industries (IAI), boasts an impressive resume. Introduced in 1985, the IAI Astra was designed to cater to business and VIP transportation needs worldwide, setting new standards for range, speed, and comfort.
HISTORY
The IAI Astra has its roots in IAI's Westwind business jet line. It was developed as an extended range version of the Westwind 2 with a redesigned wing, improved fuel efficiency, and more passenger space. The aircraft made its inaugural flight in 1984 and entered service a year later in 1985.
A milestone was the launch of the Astra SPX variant in 1994, which was rebranded as Gulfstream G100 following General Dynamics' acquisition of IAI's business jet division in 2001. The Gulfstream G100 variant marked a pivotal transition for the Astra aircraft line, affirming its global recognition and impact.
DESIGN
Measuring a length of 16.94 m and a wingspan of 16.05 m, the IAI Astra is designed with precision to accommodate the needs of business jet clients. Its cabin provides room for seven to nine passengers in standard seating configurations, with a high-density setup for up to 12 passengers. With a maximum takeoff weight of 11,181 kg, it effortlessly embodies both style and substance.
PERFORMANCE
The IAI Astra can cruise at speeds of up to 900 km/h (Mach 0.82), with a maximum range of approximately 5,500 km. This makes it a highly versatile aircraft, capable of cross-country and international flights. Its maximum operating altitude of 45,000 feet puts it above most commercial traffic, ensuring smooth and uninterrupted journeys.
TECHNOLOGY
IAI Astra stands out from its contemporaries with its cutting-edge technology. Equipped with advanced Honeywell SPZ-8000 avionics, the aircraft offers superior navigation and communication features. The propulsion system is powered by two reliable Honeywell TFE731-4-3B engines, providing a total thrust of 7,600 lbs. In terms of safety, the Astra boasts a twin-engine configuration, de-icing systems, and the incorporation of a Traffic Collision Avoidance System (TCAS).
VARIANTS
The Astra SPX/Gulfstream G100 variant, the most advanced version, incorporates several enhancements over the original Astra model. These include a higher takeoff weight, improved speed and range, upgraded avionics, and a glass cockpit. It was this variant that truly cemented the Astra's place in the mid-size business jet segment.
OPERATORS
The IAI Astra, and its variants, have found homes in numerous private charters, corporate fleets, and governmental entities worldwide. Its operational versatility allows it to serve a multitude of purposes, from business trips to emergency medevac missions. Notable operators include the United States Navy and the governments of Israel and Mexico.
CONCLUSION
The IAI Astra's history, design, performance, technology, and variants make it a notable figure in the realm of aviation. Whether soaring over oceans or bridging continents, it continues to impress with its enduring legacy and timeless appeal. If you're an aviation enthusiast or have a fascination for the history of aircraft, be sure to share this article with others who share your passion!
Specifications and Performance Data
| Characteristic | IAI Astra |
| --- | --- |
| Wingspan | 16.05 m |
| Length | 16.94 m |
| Maximum Takeoff Weight | 11,181 kg |
| Seating Capacity | 7-9 (standard), up to 12 (high-density) |
| Top Speed | 900 km/h |
| Range | 5,500 km |
| Operating Altitude | 45,000 ft |
| Engines | Two Honeywell TFE731-4-3B |
With its remarkable capabilities and technological advancements, the IAI Astra truly soars above and beyond.