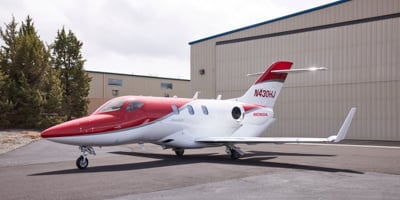 Soaring to New Heights: The Fascinating Story of HondaJet
The HondaJet is an exceptional innovation in the aviation industry, impressively bridging high-level performance and state-of-the-art technology in a compact and elegant design.
INTRODUCTION
The jet is a light business jet designed, developed, and manufactured by Honda Aircraft Company, a wholly-owned subsidiary of the globally-renowned automaker, Honda Motor Company. Subsequently, this revolutionary aircraft was introduced to the world in 2015, marking Honda's debut into the aviation industry. Above all, it was designed with the intention of offering high performance, excellent fuel efficiency, and superior comfort, catering to the needs of business executives and small-scale operators.
HISTORY
Surprisingly, the conception of HondaJet dates back to the 1980s when Honda first began its research into small-sized aircraft. Ultimately, the project truly took flight in 2003 when Honda Aircraft Company was established. The first prototype was flown in 2003, with the FAA (Federal Aviation Administration) certification achieved in 2015, marking a significant milestone in Honda's history. Since then, the HondaJet has been mass-produced and sold worldwide.
DESIGN
Significantly, the HondaJet showcases an innovative design marked by its over-the-wing engine mount (OTWEM), which is quite different from traditional business jets. The aircraft's total length is 13.0 meters, with a wingspan of 12.15 meters. It features a lightweight structure, having a maximum takeoff weight of 4853 kg. The aircraft can comfortably seat up to 6 passengers, creating a seamless balance of compactness and spaciousness.
PERFORMANCE
When it comes to performance, the HondaJet does not disappoint. The aircraft can reach a maximum speed of 486 mph (782 km/h) and boasts a range of 1,223 nautical miles. Furthermore, it can fly at an altitude of up to 43,000 feet, surpassing many competitors in its class. Surprisingly, the HondaJet's fuel efficiency is remarkable, courtesy of its unique aerodynamic design and advanced engine technology.
TECHNOLOGY
HondaJet utilizes a plethora of advanced technologies. The avionics system is equipped with the Garmin G3000, a highly sophisticated, all-glass flight deck. The aircraft's innovative OTWEM design enhances aerodynamic performance while reducing cabin noise. Subsequently, the HondaJet's HF120 engines, developed by GE Honda Aero Engines, are known for their high performance and lower emissions, contributing significantly to its fuel efficiency.
VARIANTS
In like fashion, the HondaJet family includes the HondaJet Elite, introduced in 2018. Ultimately, the Elite model boasts extended range, a quieter cabin, and larger baggage capacity, in addition to the luxurious interior and upgraded avionics found in the base model.
OPERATORS
While the HondaJet is popular among private owners and charter operators, notable operators also include fractional ownership companies like Jet It. Therefore, these operators use the HondaJet for business travel, charter flights, and even air ambulance services.
In conclusion, the HondaJet, with its innovative design, unmatched performance, and state-of-the-art technology, marks a significant milestone in aviation history. Feel free to share this post with other aviation enthusiasts.
---
Detailed Specifications and Performance Data
| Attribute | Specifications |
| --- | --- |
| Engines | 2x GE Honda HF120 |
| Length | 13.0 meters |
| Wingspan | 12.15 meters |
| Maximum Takeoff Weight | 4853 kg |
| Seating Capacity | 6 passengers |
| Max Speed | 486 mph (782 km/h) |
| Range | 1,223 nautical miles |
| Service Ceiling | 43,000 feet |