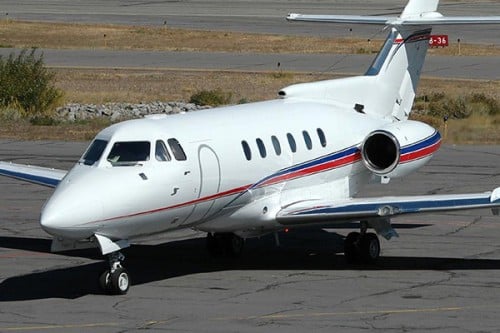 Soaring Through Time: A Tribute to the Hawker 600
Prepare for takeoff as we journey through the compelling story of the Hawker 600, a truly noteworthy chapter in the annals of aviation history. This remarkable aircraft, introduced by British Aerospace, is a testament to ingenuity and innovation in the world of aeronautics.
HISTORY
The Hawker 600, originally designed and produced by the British company Hawker Siddeley, made its maiden flight in August 1961. Its creation was driven by the demand for an aircraft capable of longer-range business and executive travel. When British Aerospace took over Hawker Siddeley in 1977, they continued the production and enhancement of this remarkable aircraft.
DESIGN
The Hawker 600 showcases a sleek and sturdy design, optimized for performance and comfort. With a length of 51 feet and a wingspan of 44 feet, it balances size and agility masterfully. Its impressive maximum takeoff weight of 25,350 pounds showcases the aircraft's substantial capacity. In terms of seating, the Hawker 600 comfortably accommodates up to 9 passengers and 2 crew members, perfect for executive travel.
PERFORMANCE
The Hawker 600 doesn't just look good – it performs exceptionally. With a top speed of approximately 500 mph and a range of around 2,300 miles, it's an excellent choice for medium-haul flights. The aircraft can reach an altitude of up to 41,000 feet, delivering an efficient performance that reduces fuel consumption and, therefore, operating costs.
TECHNOLOGY
This aircraft is an embodiment of cutting-edge technologies, with innovative features that distinguish it from the crowd. It boasts state-of-the-art avionics for enhanced navigation and safety, a powerful propulsion system powered by two Garrett TFE731-3RH turbofan engines, and advanced safety systems for a reliable, secure flight experience.
VARIANTS
The Hawker 600 has several variants tailored to specific uses. Among these are the Hawker 600B, modified for increased fuel capacity and range, and the Hawker 600A, equipped with winglets for improved aerodynamic performance.
OPERATORS
A variety of airlines, military organizations, and private entities have benefited from the Hawker 600's exceptional features. In the commercial sector, notable users include charter airlines and private jet operators, while various defense organizations have employed it for VIP transport and surveillance tasks.
In conclusion, the Hawker 600 represents a significant step forward in aviation history, combining advanced design, superior performance, and innovative technology into an elegant and efficient aircraft. We encourage you to share this post with others who share your passion for aviation.
SPECIFICATIONS
| Specification | Detail |
| --- | --- |
| Manufacturer | British Aerospace |
| Introduction Date | 1961 |
| Length | 51 feet |
| Wingspan | 44 feet |
| Max Takeoff Weight | 25,350 pounds |
| Seating Capacity | 9 passengers, 2 crew |
| Top Speed | 500 mph |
| Range | 2,300 miles |
| Altitude | 41,000 feet |
| Engine Type | Garrett TFE731-3RH turbofan |