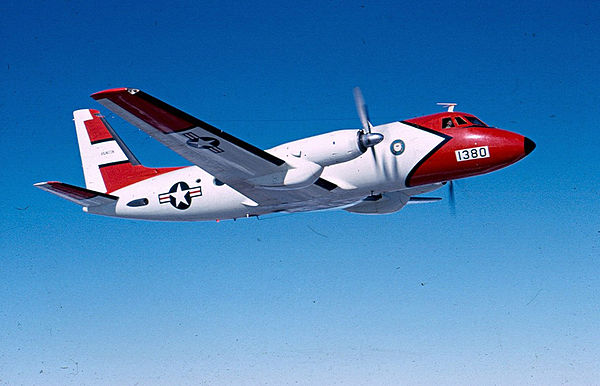 Soaring Through History: Unveiling the Gulfstream I
Meet the Gulfstream I, the twin-turboprop aircraft that redefined the aviation industry and set new standards for private and business air travel.
INTRODUCTION
The Gulfstream I, or G-I, is a high-performance turboprop aircraft designed and manufactured by Grumman Aircraft Engineering Corporation, now known as Northrop Grumman. Launched in 1959, this versatile plane was created primarily for business and executive travel, but it also found roles in commercial and military applications. The Gulfstream I became renowned for its blend of speed, comfort, and reliability, setting a new benchmark in the field of aviation.
HISTORY
The Gulfstream I's journey started when Grumman decided to expand into the civilian aircraft market. The G-I made its first flight on August 14, 1958, making it the first aircraft of the Gulfstream series that has since made a significant impact on aviation history. It was a pioneer in corporate travel and was the first purpose-built business aircraft with turboprop engines.
DESIGN
The Gulfstream I is characterized by its unique low-wing monoplane design, with a wingspan of 78.3 feet, a length of 63.8 feet, and a maximum takeoff weight of approximately 30,500 pounds. The cabin, designed to offer ultimate comfort, accommodates up to 10 passengers and two crew members.
PERFORMANCE
The G-I impresses with its powerful performance, with a top speed of 350 mph, a range of 2,200 miles, and an operational altitude of up to 30,000 feet. Its fuel efficiency made it a favorable choice for long-haul flights.
TECHNOLOGY
At the heart of the G-I's technology were its two Rolls-Royce Dart turboprop engines, setting it apart from its contemporaries. The advanced avionics provided pilots with superior navigation and control capabilities, while its unique noise suppression system guaranteed a quiet cabin environment, a novelty in its time.
VARIANTS
The G-I was followed by the G-II, a jet-powered aircraft, and other variants like the military C-4 Academe for navigator training and the TC-4, a military version used by the U.S. Navy for bombardier and navigator training.
OPERATORS
The G-I served a variety of operators, from private businesses to commercial airlines. It was extensively used by the U.S. Coast Guard and the Navy. Other notable operators included the National Oceanic and Atmospheric Administration (NOAA), which used the aircraft for atmospheric research and hurricane hunting.
CONCLUSION
The Gulfstream I's revolutionary design and performance set the standard for the private aircraft industry. It was more than just an airplane; it was a symbol of a new age of air travel, combining comfort, speed, and technology in a way that had never been done before.
Share this post and let others discover the fascinating journey of the Gulfstream I!
SPECIFICATIONS
|   |   |
| --- | --- |
| Length | 63.8 feet |
| Wingspan | 78.3 feet |
| Height | 20.7 feet |
| Max Takeoff Weight | 30,500 pounds |
| Top Speed | 350 mph |
| Range | 2,200 miles |
| Altitude | 30,000 feet |
| Engine | Rolls-Royce Dart turboprop |
| Seating Capacity | 10 passengers, 2 crew members |