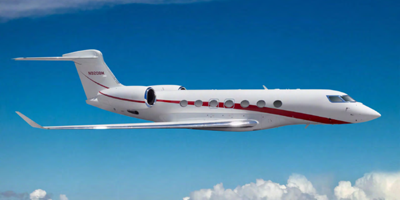 Soaring High: A Deep Dive into the Gulfstream G600
Unveiled by the renowned American aircraft manufacturer Gulfstream Aerospace, the Gulfstream G600 represents the pinnacle of modern business jet design. First introduced in 2018, this twin-engine business jet is specifically designed to offer unprecedented comfort, performance, and technology. Let's delve into the fascinating world of the Gulfstream G600, the epitome of aviation sophistication.
HISTORY
Gulfstream Aerospace, a subsidiary of General Dynamics, announced the development of the G600 as a part of the company's intention to expand its business jet portfolio. The aircraft took its maiden flight on December 17, 2016, marking a significant milestone in its development. Production began in earnest in 2018, with the first delivery taking place in 2019. This impressive timeline showcases Gulfstream's dedication to innovation and their commitment to maintaining a leading position in the aviation industry.
DESIGN
The Gulfstream G600 is a testament to thoughtful design and luxury. With a wingspan of 28.5 m, a length of 29.2 m, and a height of 7.7 m, it exudes a powerful presence on the tarmac. The aircraft's maximum takeoff weight is 44,482 kg.
As for interior design, the G600 offers a seating capacity that caters to up to 19 passengers, with sleeping arrangements for up to nine. It's designed to deliver exceptional comfort, featuring an ultra-spacious cabin, customizable living areas, and quiet acoustic technology, all ensuring a unique flying experience.
PERFORMANCE
The G600 doesn't just look good; it performs even better. Powered by two Pratt & Whitney Canada PW815GA turbofan engines, the G600 can achieve a top speed of 516 knots and a maximum range of 6,500 nautical miles, making transcontinental and transoceanic routes a breeze. With a maximum altitude of 51,000 feet and remarkable fuel efficiency, the G600 truly stands out in its class.
TECHNOLOGY
The Gulfstream G600 is outfitted with advanced technological features that set it apart. The aircraft's avionics are governed by the Symmetry Flight Deck, which includes active control sidesticks, touch-screen avionics interfaces, and a next-generation Enhanced Vision System. Furthermore, its propulsion technology and safety systems are top-tier, featuring an innovative jet propulsion system and enhanced safety features like Gulfstream's Predictive Landing Performance System.
VARIANTS
As of now, the Gulfstream G600 doesn't have any known variants. This aircraft is unique in its category, offering unmatched features and performance in the business jet market.
OPERATORS
As a premier business jet, the G600 is operated by elite corporations and high-net-worth individuals globally. Some notable customers include Qatar Airways and Flexjet. These operators use the G600 for various purposes, such as executive transport, charter flights, and even luxurious private travel.
In conclusion, the Gulfstream G600 is more than just an aircraft; it's a statement of luxury, performance, and innovation. From its rich history to its advanced technological features, the G600 has etched its name in the annals of aviation history.
Share this post with fellow aviation enthusiasts, and let them marvel at the magnificence of the Gulfstream G600.
---
Gulfstream G600 Specifications:
Manufacturer: Gulfstream Aerospace
First Flight: December 17, 2016
Introduction: 2018
Length: 29.2 m
Height: 7.7 m
Wingspan: 28.5 m
Max Takeoff Weight: 44,482kg
Passenger Capacity: Up to 19 (Sleeping 9)
Top Speed: 516 knots
Range: 6,500 nautical miles
Max Altitude: 51,000 feet
Engine Type: 2 x Pratt & Whitney Canada PW815GA
Notable Operators: Qatar Airways, Flexjet