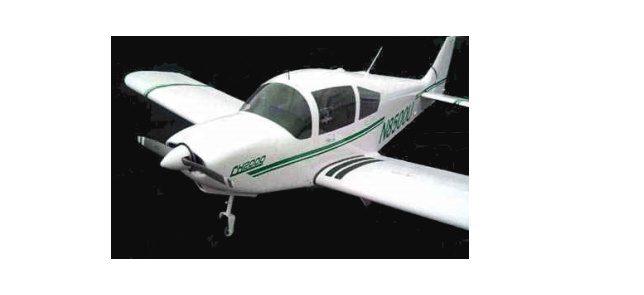 Alarus
The AMD Alarus CH2000 is a two-seat, fixed tricycle gear general aviation airplane, used primarily for flight training. It is manufactured by Aircraft Manufacturing and Design Co. in Eastman, Georgia. It is a low-wing aircraft, with one door located above each wing, respectively. It can be considered a competitor to similar aircraft used for flight training, such as the Diamond DA20.
The Alarus features Garmin avionics and a 46-inch-wide (1,200 mm) cabin.
As of 2011 the aircraft is no longer in production by AMD, although Zenair provides parts support.
Variants
The Alarus was offered in two variants: the AMD Alarus CH2000 general aviation aircraft[2] and the SAMA CH2000 Military Tactical Surveillance Aircraft (MTSA).
SAMA CH2000
The SAMA CH2000 is a military surveillance variant of the Alarus. It is equipped with forward looking infrared – a multi sensor imager offering high performance, precision and high level imaging.
The aircraft is also equipped with state-of-the-art communications systems for secure air-to-air and air-to-ground communications and is equipped for day and night missions. The aircraft is manufactured in Amman, Jordan and Baghdad, Iraq.
The first SAMA CH2000s were delivered to the Iraqi Air Force 70th Squadron, based in Basrah on 29 October 2004. The Iraqi Air Force acquired between 8 and 16 aircraft at a cost of USD$5.8M with deliveries completed by the end of March 2005.
Zenair CH 640
Main article: Zenair CH 640
The four seat kit aircraft derivative of the Alarus is the Zenair CH 640.
Operators
The Alarus is used by some flight schools in the United States.
In February 2008 there were 113 CH2000 Alarus registered in the USA and four in Canada.
The first military user of the CH2000 was the Iraqi Air Force, currently operating 16 aircraft. Aircraft are flown by the Iraqi 70th Reconnaissance squadron.
Peruvian Air Force will receive six CH2000s built under license by SEMAN with some custom modifications. The Peruvian version is called the Antarqui (which was a special elite of Chasqui messengers in service with the Inca Empire, that are believed to have used a paragliding device to jump from one hill to another).
Specifications
Data from AMD Website 
General characteristics
Crew: one
Capacity: one passenger
Length: 23 ft 0 in (7.01 m)
Wingspan: 28 ft 10 in (8.79 m)
Height: 6 ft 10 in (2.08 m)
Wing area: 137 sq ft (12.7 m2)
Empty weight: 1,085 lb (492 kg) basic VFR-equipped
Max takeoff weight: 1,692 lb (767 kg)
Fuel capacity: 28 US Gallons (106 litres)
Powerplant: 1 × Lycoming O-235-N2C four cylinder, horizontally opposed, four stroke aircraft engine, 116 hp (87 kW)
Propellers: 2-bladed Sensenich fixed pitch, 6 ft 0 in (1.83 m) diameter
Performance
Cruise speed: 99 kn (114 mph, 183 km/h)
Stall speed: 48 kn (55 mph, 89 km/h)
Never exceed speed: 143 kn (165 mph, 265 km/h)
Range: 486 nmi (559 mi, 900 km)
g limits: +4.4/-2.2 (utility category 1,606 lbs) +3.8/-1.9 (normal category 1,692 lbs)
Rate of climb: 750 ft/min (3.8 m/s)
Wing loading: 12.3 lb/sq ft (60 kg/m2)
Power/mass: 14.6 lb/hp (0.11 kW/kg)
Avionics
Garmin GNS 430 (COM, GPS, VOR, GS)
Garmin GI-106A VOR with GS slope
Garmin 340 audio panel
Garmin GTX 327 transponder/encoder
Bendix/king KX 155 NAV COM
Bendix/king KI 209 VOR with GS